Combine mobility, accuracy and speed.
The DRIVESAFE exec has an industrial design making it robust and sturdy; perfect for professionals in law enforcement, heath care and industrial settings or for individuals who need a dependable and durable personal breathalyzer.
The BrAC readout is provided with a digital display, bar graph and color indication. With a convenient one button operation and long lasting battery power, this tester is the perfect companion.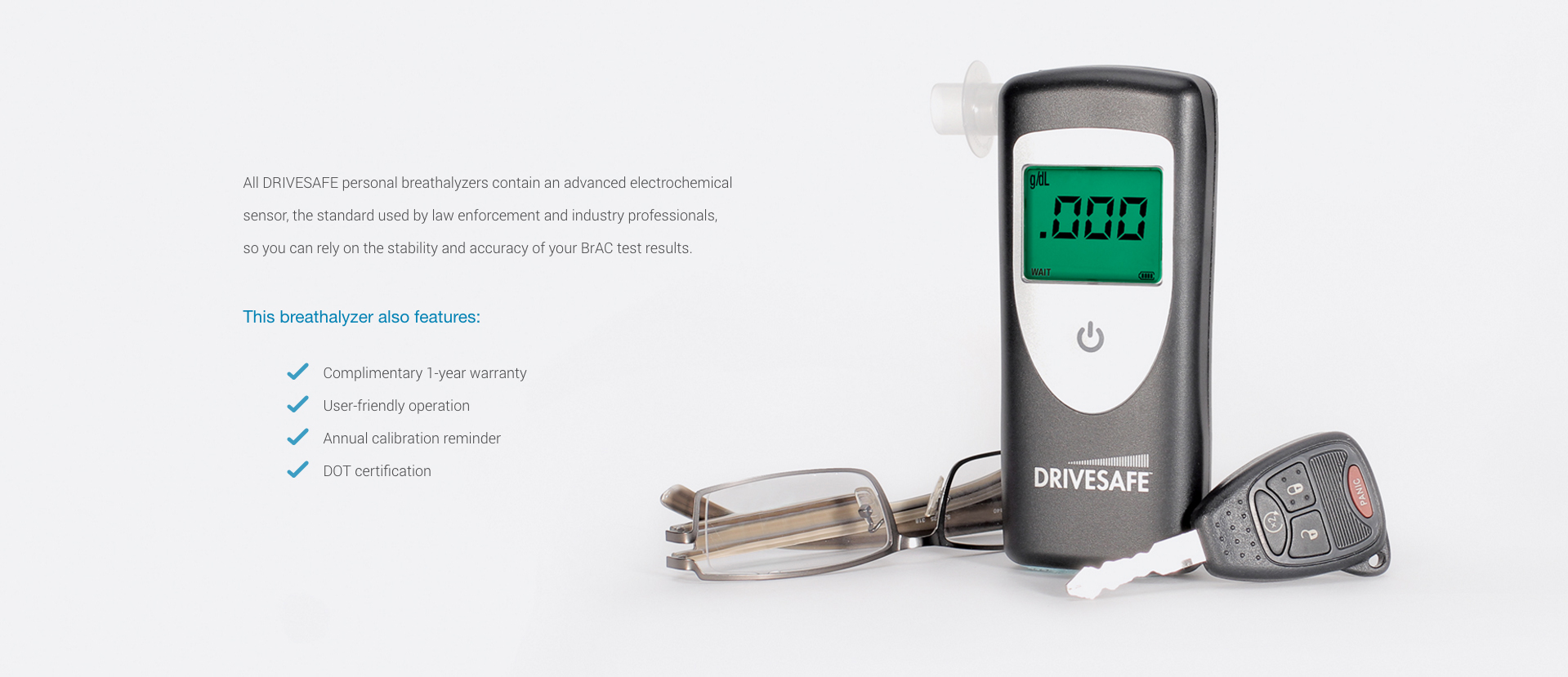 Technical specs

Everything you need to know about the exec.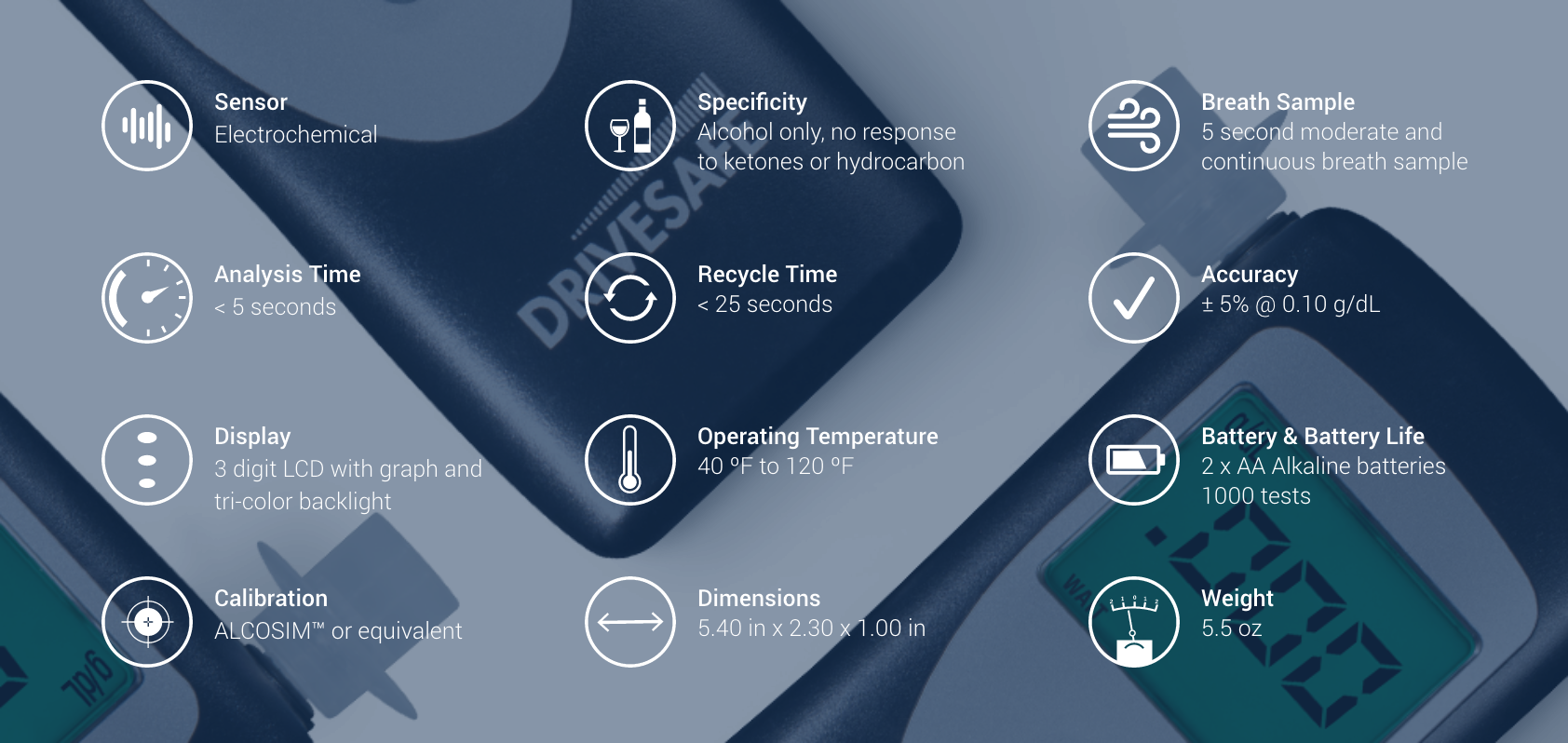 What's in the box