Breath in, blow out, share and tweet results.
The DRIVESAFE evōc is tiny yet rugged; it's easy to carry in a pocket, purse or briefcase along with your smartphone to track your BrAC wherever you go.
The DRIVESAFE evōc pairs to any smartphone via Bluetooth and the mobile app displays your results instantly. Use the app to share results through social media using text messaging, Facebook, or Twitter. The sober estimation is displayed after your BrAC test result, showing approximately how long until you recover sobriety and are fit to drive a vehicle.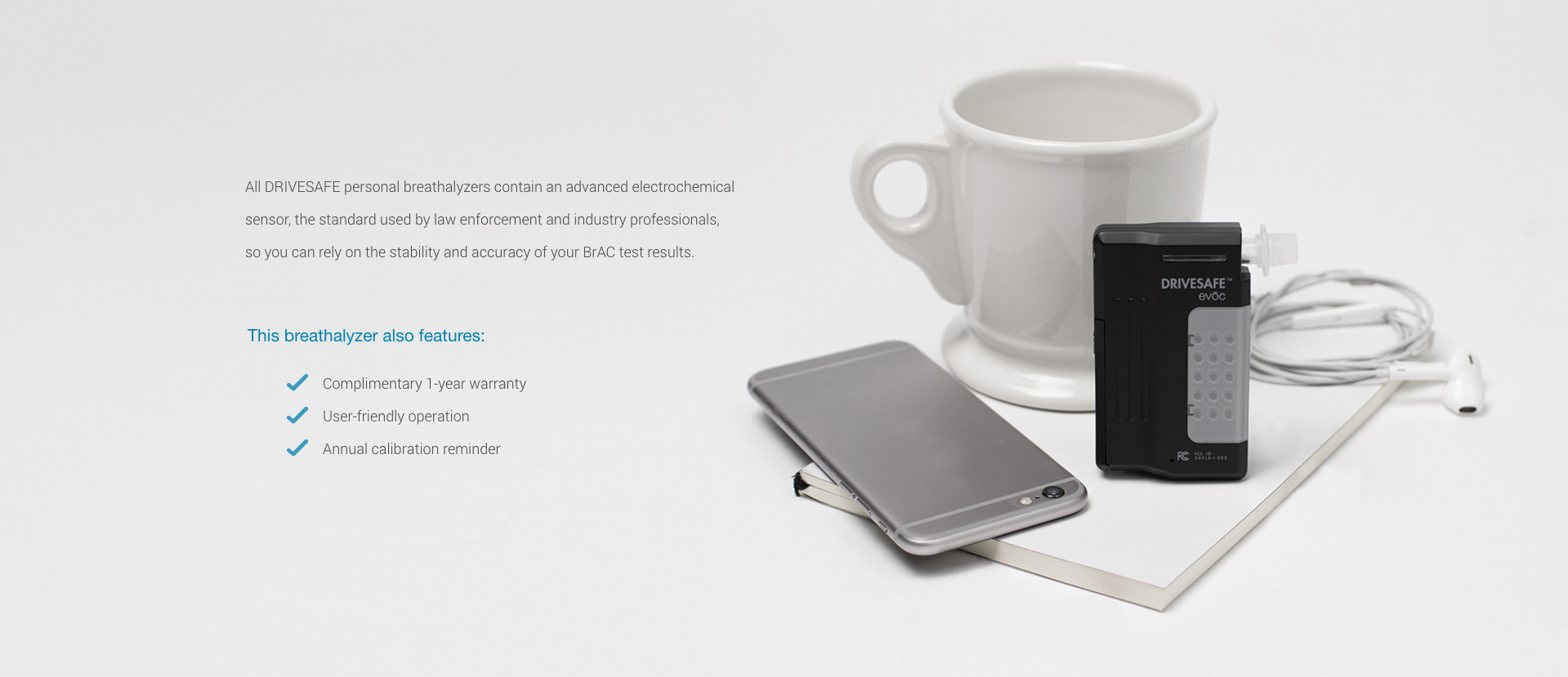 Technical specs

Everything you need to know about the evōc.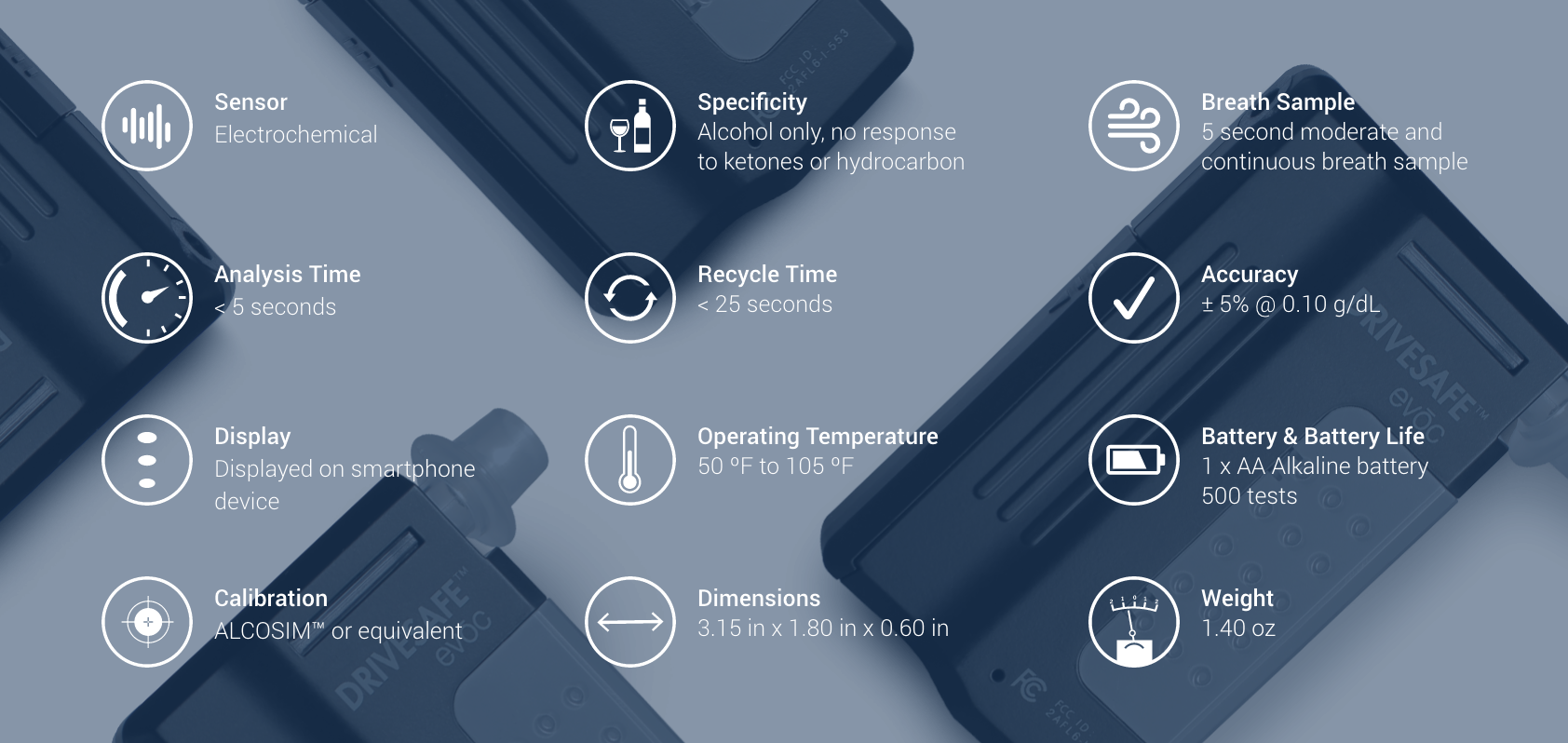 What's in the box